Going on a cruise can be a wonderful experience: stunning scenery, onboard relaxation and recreation, fascinating local cultures and beauty in the sun. And what better place to enjoy a cruise than in the Caribbean? The Caribbean is a beautiful place and even more stunning from the deck of a cruise ship. From the luxury of the Royal Caribbean to the magic of a family Disney cruise, cruises in the Caribbean offer options for everyone.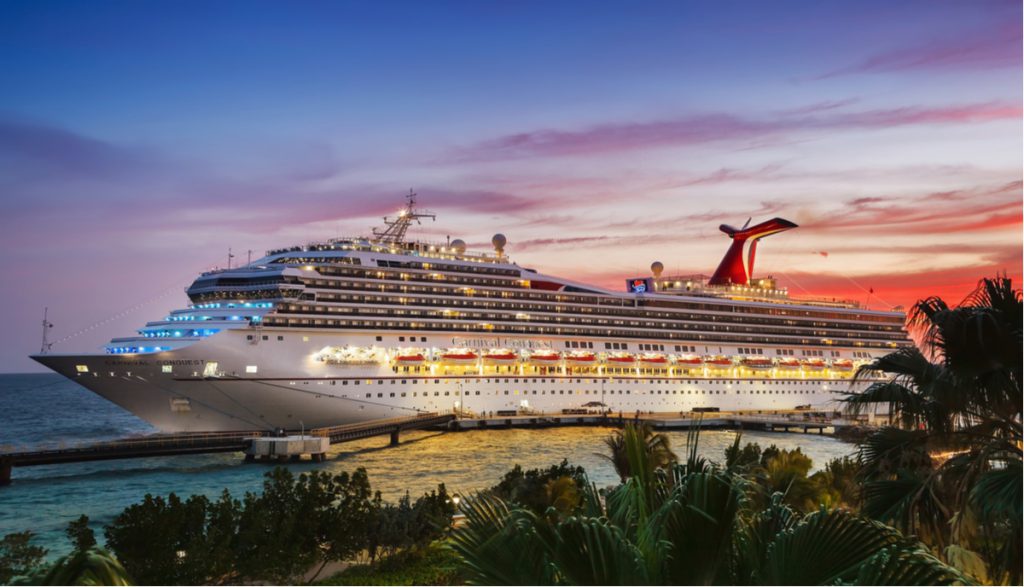 Here are just some of the benefits of a Caribbean cruise.¹
Caribbean Choices
The first benefit of a Caribbean cruise is just the sheer amount of choices you will have as to which islands you want to cruise around and what cruise ship you want to be on. The Caribbean has so many islands and there are cruises which sail on many different routes. It all depends on where you want to go and for how long. There are hundreds of cruises operating in the Caribbean offering all lengths and styles of trips, so you can call the shots and find exactly what you are looking for, guaranteed.²
Amazing Destinations
The best thing of all about the Caribbean is, of course, the amazing destinations and islands you cruise around and stop off at. Royal Caribbean even has a new private island called CocoCay, while Labadee in Haiti is a gorgeous white sand beach fringed by beautiful lush mountains and a zip line adventure. Want more? Try out Cozumel where you can stop off and explore Mayan ruins, scuba dive or check out the town of Tulum. More amazing options include Barbados, Jamaica, The Virgin Islands, Dominican Republic and Trinidad and Tobago. There are so many options and it's all just a paradise waiting to be discovered.³
Onboard Enjoyment
One of the highlights of a cruise is the cruise ship itself and the many activities: recreational, culinary and relaxation-related that are available onboard. Some ships even have spas, tennis courts, waterslides and casinos. There is a full roster of excitement and leisure onboard for people of all ages and interests. And don't forget the amazing food, comfortable rooms and beds, new friendship opportunities and exciting adventures you'll never forget.⁴
Vacation in Style or Go For a Wild Adventure to Caribbean Gems
The great thing about Caribbean cruises is that everything is available from luxurious first-class cruises to wild adventures that cost less and provide you with all sorts of life-changing experiences. If you want luxury, caviar and sailing the seas in high style, try out Crystal Cruises, Regent Seven Seas and Seabourn Cruise Lines. They don't sail as often because their higher price means not everyone can afford to climb onboard, but when they do go it is worth the wait.⁴
If you want cruise lines that go to less common destinations try out Windstar Cruises and Star Clippers who go from Barbados and St. Martin to lesser-known places like the Tobago Cays and Iles Des Saintes. These ships are actually sailboats and will provide a very unique experience—it isn't every day that you go on a 400-foot-long sailboat with over three dozen sails hoisted in the wind as you gallivant off to a tropical paradise.⁵
Family Cruises in The Caribbean? You Bet!
The Caribbean has all sorts of great family cruise lines running from the basic to the ultra-luxurious. Most of the ships and islands have plenty of activities designed for kids – from water parks to shows, pools, and games. Although Disney Cruises are certainly a great option for families and children, don't think they're the only choice. Most Caribbean cruise lines will have excellent options for kids and leave them with a vacation to remember.
---
[1] https://thepointsguy.com/destination/caribbean/
[2] https://thepointsguy.com/guide/best-caribbean-cruises/
[3] https://www.royalcaribbean.com/blog/top-10-caribbean-cruise-destinations/
[4] https://thepointsguy.com/guide/which-cruise-brand-is-best-for-you-most-popular-lines/
[5] https://thepointsguy.com/guide/best-caribbean-beaches/