There's nothing more frustrating than losing files, photos, and videos on our computer or mobile phone. The computer breaks, the mobile phone gets stolen, the USB stick gets lost. It happens to all of us. That's where cloud storage comes in. Cloud storage lets you securely protect all of your files online and access them from anywhere at surprisingly affordable pricing.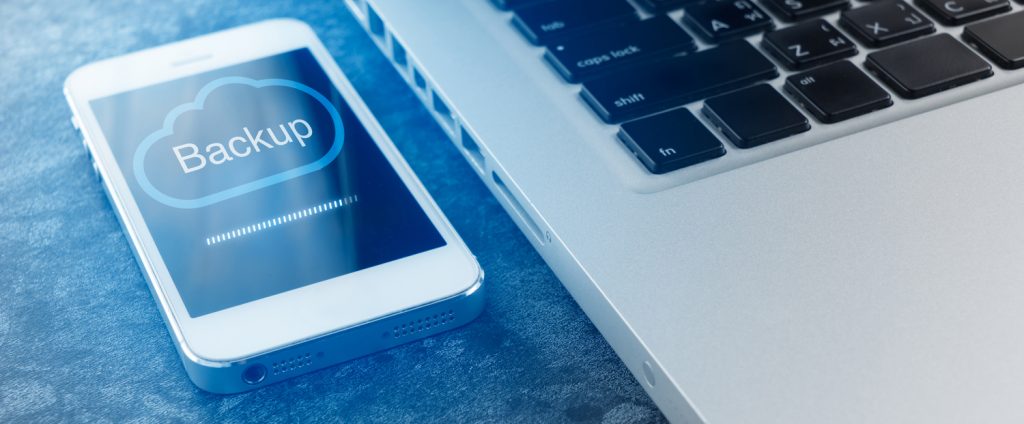 Cloud Storage or Physical Storage?
Cloud storage lets you store your documents, photos, videos, and other files digitally and access them all around the world with an internet connection. Physical storage can also be handy with a USB stick or external hard drive, but there's more chance of losing your device and your saved content. Storing on a cloud puts everything so that you can get to it anywhere and also often offers encryption and added benefits that keep your stored material safe and secure.¹
Microsoft OneDrive
Microsoft OneDrive gives you 5 gigabytes (GB) of cloud storage for free. This service is linked up with Office and Outlook so you can work on Word and save it straight to the cloud. It uses high level AES 256-bit encryption and you can upgrade to a one-year subscription to Office 365 including one terabyte of storage for $69.99, which will give everything you need for most individuals and businesses in terms of storage capacity. You can also choose a basic OneDrive subscription for $1.99 a month that allows you 100 GB of space, which may meet your needs.²
Apple iCloud
For those with an Apple ID then Apple iCloud is an ideal cloud storage option. It gives you 5GB of storage space as an Apple user, although non-users can also sign up and get 1GB for free as well. iCloud uses AES 128-bit encryption and is a safe and reliable cloud option. This cloud storage service is very popular and is fully linked up to your other Apple services and everything that runs on iOS. Paid upgrades to 50GB (99 cents a month), 200GB ($2.99 a month) and 2 TB ($9.99 a month) are also available on iCloud.³
pCloud
pCloud is used by some of the biggest corporations in America and that's because it's highly reliable and secure. Their user-friendly cloud storage service gives you a lifetime of access at a flat fee instead of a monthly or yearly plan. Currently pricing is set at 500GB for $175 and 2TB for $350. In addition, pCloud does offer annual plans for those who still want them with prices that start at $47.88. If you are working with very sensitive data or material and want higher level encryption you can also permanently boost the encryption to military level for a flat fee of $125.⁴
Google Drive
Google Drive is another top-notch option, giving you 15GB for free which is often enough for people to store a large amount of what they want to store. It's one of the best cloud storage options out there and you can also upgrade to monthly and yearly ($19.99 per year) plans if you want to store 100 GB, $29.99 per year to store 200GB or $99.99 per year to store 2TB. Google Drive is definitely worth using and is a reliable cloud storage service that will take care of your storage needs.³
Icedrive
Icedrive is an excellent cloud storage service that's easy to use and works on your computer or mobile. It's mobile app is especially well-designed and easy to add files and navigate through what you have stored. The encryption levels are very safe on Icedrive and it offers plans that go by the month, by the year or a flat fee for permanent storage so there's plenty of flexibility depending on what you're looking for.⁴
Making a Decision
If it's not already clear, there are a lot of different options when it comes to storing and backing up your files with a cloud storage provider. One of the best ways to decide on a specific service is to go to each provider's website and look more in detail into their offerings. It's likely you'll find that one provider works best for your own needs. Also, search around and compare reviews of each option. This will easily allow you to see the strengths and weaknesses of each provider as well.
---





[1] https://medium.com/@databagg/physical-storage-vs-cloud-storage-which-is-superior-b1622614e2d5
[2] https://www.cloudwards.net/the-top-5-cloud-companies-with-large-free-service-plans/
[3] https://clark.com/internet/best-free-cloud-storage/
[4] https://www.crazyegg.com/blog/best-cloud-storage-services/